Treek's Licensing Library (TLL) is the most secure, easy to use and complete solution to bring licensing management into your Windows applications. TLL can be used natively in .NET, but it can be used through COM in any other Windows application also.
Supported languages: C#, VB.NET, C, C++, Office VBA, F#, J# and more.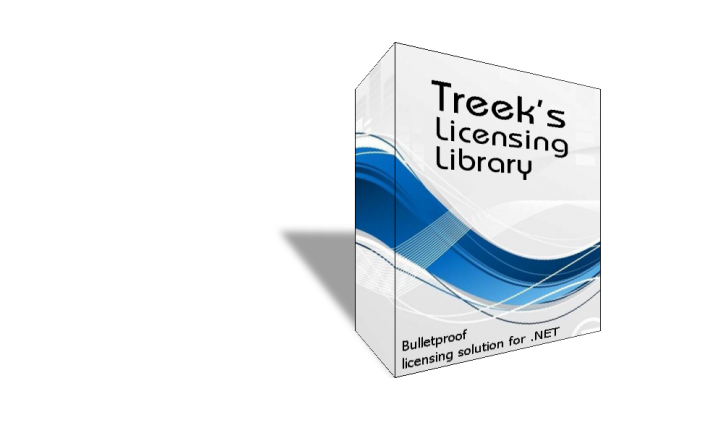 Easy to use
Our well documented library can be set to work with your project within 10 minutes. Our toolbox will help you to issue licenses quickly.

High level of security
Our licensing library is based on asymmetric cryptography. This ensures, that the system is unbreakable with actual computer performance.

Full automation possible
Optionally, you can order our activation server to automatically process orders. You can build similar system on top of TLL on your own too.

Affordable solution
With prices starting at $49 for unlimited use by single developer is our product the best and most affordable solution for license management.

Hardware locking
Our product supports hardware based license issuance. If you prefer to release your licenses for specific computers only, you can do it with ease.

Money back guarantee
If you find a security or working problem in Treek's Licensing Library, we'll solve it promptly or give you all money back.